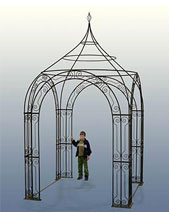 Professional Blacksmiths
since 1934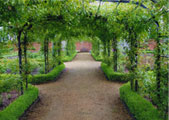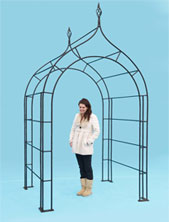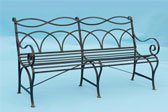 The Tatam Family Blacksmithing History
The Tatam blacksmithing history started with Stanley Tatam, who trained as a blacksmith in Cornwall, but in 1934 with a recession in his home county, he decided to venture further afield to find work.
He ended up in Woodbridge, Suffolk, where he was able to rent the village forge and a small cottage for his family, just a few doors away. One of his sons, John was born a few years later and he started training with his father from a very young age. (it would be called 'child labour' these days!)
In the early days a huge amount of work involved shoeing horses and agricultural repairs, with only the minority of work being for private homes and decorative work.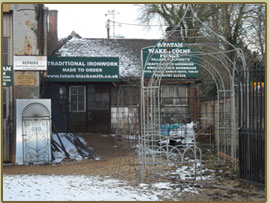 As time passed blacksmithing split and shoeing horses became a job in its own right (farrier). The Tatams carried on with the agricultural, private and decorative work, finding that the work load shifted so much so that now only a small percentage of work is agricultural (and is still evolving). After Stanley retired, John was able to purchase the forge and the house next door.
Following in John's footsteps, his son, Roger (3rd generation) soon joined the family tradition and since John retired, Roger took over 'the reins' and is in charge to this day. Roger lives in a cottage to the other side of the forge (great for commuting). Not long after retiring John realised he missed his craft too much and so is now back offering years of skill and expertise that only his 60 years of blacksmithing can offer!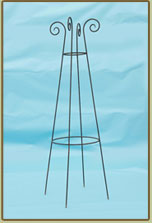 Very recently Rogers son, Ben (4th generation), has started his long 'apprenticeship' under his Father and Grandfathers guidance.
We cannot forget our faithful and dedicated blacksmith / engineer, Richard Harvey, although not related, he has worked for the Tatams for about 40 years and so is very much a huge part of our business.
Our final member of staff is Diane (Roger's partner) who runs the office.
We hope that our beloved craft will carry on for many years (and more generations!) as blacksmithing is in our blood.
© R Tatam Blacksmith - Moat Farm, Saxmundham Road, Framlingham, Woodbridge, Suffolk IP13 9PJ
Handcrafted / handcrafting wrought iron products - professional blacksmith / blacksmiths - ironwork / iron work / forging metal / forged metal / metalwork - wrought iron gates - grills - arbours / arbour / gazebo / gazebos / arches / arch - railings / fencing / fences - bench seats / chairs / love seats / tree seats - tables - lantern posts - obelisks - braziers - plant stands / hanging basket stands / planters / tree guards / rose / plant supports - weather vanes - woodburner guards - pond plant supports - boot racks - garden furniture - lighting / light fixtures / lights / candelabras / chandeliers - fire baskets / grates / log guards / fireplace accessories - iron hardware / hinges / fittings / door knockers / curtain poles / curtain rails / stair cases / staircases / stair case / staircase - agricultural tools - decorative items - signs - bespoke design - sculptures